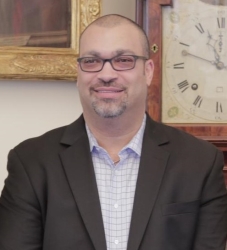 Jacques P. Walker
- President of The International Government Affairs Board
---
Mr. Walker is an experienced entrepreneur with over twenty years of experience successfully developing, managing, and executing commercial initiatives in the United States and in emerging markets worldwide. In addition to his work in the U.S., Mr. Walker has focused extensively on markets in Sub-Saharan Africa, and has worked in over 18 African countries.
Mr. Walker serves as a Senior Advisor to the Constituency for Africa (CFA), one of the leading organizations in the United States committed to educating and mobilizing the U.S. public on matters pertaining to Africa and the African Diaspora. For CFA, Mr. Walker helps plan, develop, and manage major CFA initiatives, including the annual Ronald H. Brown African Affairs Series. Mr. Walker actively engages with CFA's sponsors and stakeholders in the public sector, private sector, civil society, academia, and the media.
Mr. Walker co-founded and serves as Chief Operations Officer of an integrated energy company with operations in the United States, the Middle East, and Sub-Saharan Africa. Mr. Walker's responsibilities include helping shape overall corporate strategy, managing the company's operations, directing the company's Oil & Gas Business Unit, developing and managing multiple strategic partnerships, and providing client support services. Mr. Walker led the firm's efforts to win two major Indefinite Delivery/Indefinite Quantity (IDIQ) contracts with the U.S. Army Corps of Engineers as part of a $4.1 billion acquisition program, as well as other federal government contracts.
Mr. Walker previously worked as a principal and senior consultant with an international consulting firm in Washington, DC. Mr. Walker's responsibilities included developing corporate strategy, managing the company's day-to-day operations, and managing the company's international project portfolio. Mr. Walker provided clients with market analysis, economic analysis, risk analysis, and business development services in emerging markets, with a particular focus in Sub-Saharan Africa. His clients included the world's largest Oil & Gas engineering, procurement, and construction (EPC) contractor, and one of the world's largest project management/infrastructure development firms.
Mr. Walker previously co-founded and served as Chief Executive Officer of a consulting firm that provided strategic advisory services, management consulting, business development, and project development services to public and private-sector clients globally. One of Mr. Walker's clients was a manufacturer of generic and essential drugs, including analgesics, anti-allergics, anti-bacterials, anti-malarial, antihelminitics, and other pharmaceutical and botanical products on the World Health Organization's essential drug list. At the time of Mr. Walker's engagement with this client, this pharmaceutical company had successfully registered over 24 products in almost 20 African countries. In an effort to help this company expand its operations throughout Africa, Mr. Walker worked as a member of a team of consultants to structure a $250 million, three-party Memorandum of Understanding (MOU) with the pharmaceutical company, the Export-Import Bank of the United States (Ex-Im Bank), and the Republic of Ghana. This MOU was part of Ex-Im Bank's $1 billion program to support Africa's fight against HIV/AIDS. Mr. Walker graduated with a B.A. in Economics from the University of Maryland at College Park.