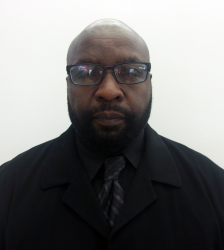 Dr. Joe Wilson
- Member of International Government Affairs Board
---
Dr. Wilson is the founder and Chief Executive Officer for CyberEnginuity LLC. Dr. Wilson founded the parent company (TelcoCapital) in 2002 in Seattle, WA. Joe has been an information technology and IT security professional for over 20 years. His background includes senior systems engineer at Boeing Commercial Airplane Company in Seattle Washington, where he was responsible for designing secure air to ground communications systems and cryptographically secure network management systems. At the Microsoft Corporation, Joe was a consulting engineer for Tata Consultancy (Redmond Washington). Tata Consultancy Group is a global enterprise headquartered in India, and comprises over 100 operating companies, with operations in more than 100 countries across six continents, exporting products and services to over 150 countries. Joe retired from The Boeing Company in 2009.
Dr. Wilson is a summa cum laude Ph.D. graduate from Capella University (Minneapolis, MN), majoring in information technology and cybersecurity. Joe is a Certified Information Systems Security Professional (CISSP) in good standings with (ISC)2, and has a post masters certification in college teaching. Joe has been an associate college professor for sixteen years, and currently teaches online courses for the Masters of Science in Cybersecurity program at Liberty University (Lynchburg, VA).
As an IT Security and Risk Management professional, Dr. Wilson provides leadership for the ongoing evolution of organizations' regulatory compliance programs. His recent client was recognize by a leading industry auditor to be a national leader among similar businesses in designing and maintaining mature compliance management programs in the areas of ISO 27002, NIST-800, GLBA, HIPPA, HITRUST, PCI-DSS, Nevada NRS 603a, Massachusetts 201 CMR 17.00, FTC Red Flags Rule, and the NY Cybersecurity Requirements for Financial Organizations.
Joe is passionate about promoting the adoption and use of information technology security standards and measurements inside public and private organizations. He has been an active participant with the development of the National Institute of Standards and Technology NIST Cybersecurity Framework. This project was commissioned by the U.S. Department of Commerce under Executive Order 13636. The NIST Cybersecurity Framework provides a policy based approach for computer security guidance on how organizations in the U.S. and other countries can assess and improve their ability to prevent, detect, and respond to cyber attacks. The Framework has gained wide acceptance and adoption world-wide.
Joe is the founder of Innovative Blockchain LLC (Inoblockchain), which provides education, training and consulting services for emerging blockchain applications.
As a military veteran Dr. Wilson provides volunteer services to the American Red Cross to assist veterans' transition into cybersecurity careers. Dr. Wilson successfully completed the JATC Apprenticeship program in Las Vegas prior to joining the U.S. Military. Dr. Wilson currently teaches online courses in Liberty University's online Masters of Science in Cybersecurity program. He is an honary member of the Kappa Delta Pi, International Honor Society in Education.