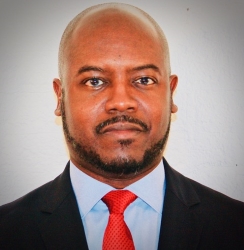 Dr. Jermane Bond
- Member of The Scientific Advisory Board
---
Dr. Bond was recently appointed Assistant Research Professor in the Department of Prevention and Community Health at the Milken Institute School of Public Health, The George Washington University. He is also a Senior Fellow at the National Collaborative for Health Equity and Co-Founder, Health Equity Analytics Lab (HEAL, LLC), a health analytics firm and Advocates for Men's Health, a national campaign to improve life expectancy for men in the District of Columbia.
His research portfolio includes men's preconception health and reproductive life planning, paternal involvement in pregnancy outcomes and disparities in maternal and child health (MCH). In 2009, with funding from the Office of Minority Health in the Department of Health and Human Services, he formed and directed the Commission on Paternal Involvement in Pregnancy Outcomes, (a transdisciplinary working group of social scientist and public health professionals) to raise awareness for the importance of paternal involvement in pregnancy and family health by reframing debates, informing research, policy and practice to support greater involvement of expectant fathers in pregnancy.
In 2017 he concluded a six-year term of service on the Editorial Board of the American Journal of Public Health. As a long-standing member of the American Public Health Association, he founded and currently chairs the maternal and child health (MCH) Section's Paternal Involvement in Pregnancy Outcomes Committee. He also serves as an Associate Editor for BMC Pregnancy and Childbirth and sits on other Editorial Boards including the Maternal and Child Health Journal, Reproductive Systems & Sexual Disorders and Clinical Medicine Insights: Reproductive Health. Dr. Bond received a B.A. from Morehouse College, and a Ph.D. from Howard University.